Summary: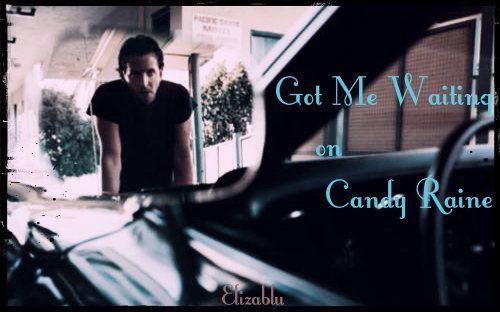 Candyce Raine Jackson came back home to lick her wounds and reconnect with friends and family. She didn't know that her abrupt arrival would be a catalyst for some craziness and also she didn't come back to fall in love. But the heart wants what the heart wants.
DISCLAIMER: All publically recognizable characters, settings, etc. are the property of their respective owners. The original characters and plot are the property of the author. (ME!!) The author is in no way associated with the owners, creators, or producers of any media franchise. No copyright infringement is intended.
Got Me Waiting on Candy Raine is an original work of fiction so please do not post or copy to any other sites.
Got Me Waiting on Candy Raine © 2011 by C.E. Givens (Elizablu)
Table of Contents
Categories:
Original Fiction
Characters:
Original Character(s)
Classification:
General
Genre:
Comedy
,
Drama
,
Erotica
,
Family
,
Fantasy
,
Friendship
,
Romance
,
Suspense
Story Status:
Muse went on vacation, no idea when it will be back
Pairings:
Original
Warnings:
Adult Situations
,
Character Death
,
Crackfic
,
Drugs/Drug Use
,
Dubcon
,
Extreme Language
,
Fluff
,
Graphic Violence
,
Original Characters
,
Racism
,
Sexual Content
,
Spritualism
,
Strong Sexual Content
,
Un-betaed
,
Work in Progress
Series:
In My Hometown
Chapters:
7
Completed:
No
Word count:
18684
Read Count:
15618
Published:
September 17 2011
Updated:
January 10 2013