Summary: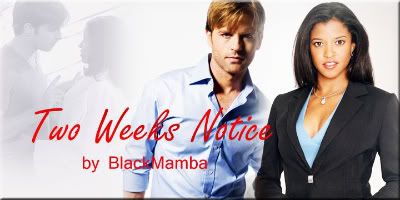 Banner by TokenBlackGirl
One Life to Live
Evangeline Williamson is a brilliant attorney with a pragmatic approach to life and who always tried to do the right thing when it came to her clients and her job. But it all come crashing down after her most notorious client, Todd Manning, is found guilty and later exonerated of a crime he didn't commit. Her career and reputation gasping at death's door, Evangeline accepts Todd's offer to become chief counsel for Buchanan Enterprises, a company he's recently acquired through a hostile takeover.
The pay is substantial and the perks keep coming. But there's no client more demanding than Todd Manning and two years later Evangeline has had enough of living his chaotic life instead of her own. She tells him as much and gives him two weeks notice to find a replacement, forcing Todd to realize just how desperate he is to keep her in his life—not only as his attorney but as the woman who's stolen his heart.
Table of Contents
Categories:
Daytime Television
,
Movies
,
All My Children
,
One Life to Live
,
The Young and the Restless
Characters:
Evangeline Williamson
,
Kerri Reynolds
,
Lily Winters
Classification:
Alternate Universe
Genre:
Comedy
,
Drama
,
Family
,
Friendship
,
Romance
Story Status:
None
Pairings:
Tangeline (One Life to Live)
Warnings:
Adult Situations
,
Extreme Language
,
Fluff
,
Strong Sexual Content
,
Un-betaed
Series:
None
Chapters:
8
Completed:
Yes
Word count:
15412
Read Count:
15121
Published:
23/12/08
Updated:
14/05/09