Summary: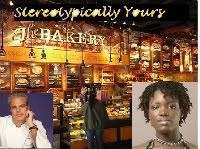 Matheson felt that VaLysia was just another angry black female when she brought her grandmother to dinner at his mother's request. VaLysia thought Matheson was just another uppity white prick. Neither of them expected the sparks to fly!
Stereotypically Yours is an original work of fiction. Please do not copy or post this story to any other websites. Copyright 2010 BRAnderson
Disclaimer: All publicly recognizable characters, settings, etc. are the property of their respective owners. The original characters and plot are the property of the author. The author is in no way associated with the owners, creators, or producers of any media franchise. No copyright infringement is intended.
Rated:
Mature Content
Categories:
Original Fiction
Characters:
None
Classification:
None
Genre:
Romance
Story Status:
None
Pairings:
None
Warnings:
Work in Progress
Series:
None
Chapters:
45
Completed:
Yes
Word count:
171682
Read:
197818
Published:
05/08/11
Updated:
26/09/11