Summary: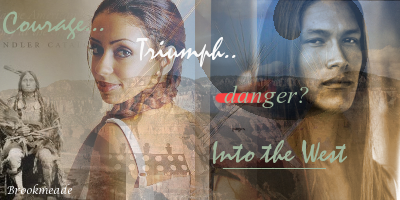 "This time and place, as I look upon your face..remember as long as you live,
it was my love to give"
-except from It Was My Love to Give by Barbara LaBarbera
~//~
Sally Parker had heard talk of Indian or "Injun" attacks out West, but that was just talk from around town. Right? Wrong.
Sally embarks on an enthralling, and often dangerous journey when she is kidnaped and taken into the Comanche Tribe. However, the journey isn't easy, between battles with the increasingly, dedicated, hard-nosed, "war chief," Nakotah Quanah, and trying to fit into a strange society which she feels she doesn't belong.
Just when things begin to look up, what happens when an enraged mistress wants her servant back and will go through all costs to get her back? Will this kick-off the beginning of many battles for the Comanche with the Texan government or can Sally defuse the situation in time?
Either way Sally is going to have make a life-altering decision that will not only affect her, but maybe for the 'ayashe' as well.
Disclaimer: All publicly recognizable characters, settings, etc. are the property of their respective owners. The original characters and plot are the property of the author. The author is in no way associated with the owners, creators, or producers of any media franchise. No copyright infringement is intended.
Table of Contents
Categories:
Original Fiction
Characters:
None
Classification:
None
Genre:
Drama
,
Friendship
,
Romance
,
Suspense
Story Status:
None
Pairings:
None
Warnings:
Adult Situations
,
Extreme Language
,
Fluff
,
Graphic Violence
,
Original Characters
,
Racism
,
Sexual Content
,
Work in Progress
Series:
None
Chapters:
5
Completed:
No
Word count:
8442
Read Count:
6440
Published:
23/10/09
Updated:
29/05/10