A quote
"There is nothing to writing. All you do is sit down at a typewriter and bleed." ~~ Ralph Waldo Emerson
The Numbers
Site Stats for November
Unique Visitors: 39,369
Visits: 186,945
Hits: 4,086,305
Stories by cella_bella
Title:
Live Like We're Dying
by
cella_bella
Rated:
17 and older
[
Reviews
-
26
]
Summary: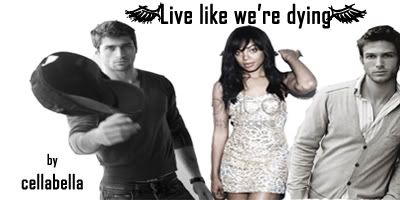 "We only got 86,400 seconds in a day to
Turn it all around or to throw it all away
We gotta tell them that we love them
While we got the chance to say
Gotta live like we're dying"
Mimi Balfour lives each day knowing that no matter how bad it gets, the sun will rise in the morning. She's a student at the pinnacle of the social society of Cape Town, and her relationship with one the most influential families' son, Karl Muller, only adds to her image as a "Black Diamond." The only person she hides her relationship is from her difficult father, who hates everything Karl's family stands for. Then she meets Alessio la Scala, who lives each day knowing that he may not see another sunrise. Does Alessio end up influencing Mimi's heart, and not just her mind and body?
Category:
Original Fiction
Characters:
Original Character(s)
Classification:
None
Genre:
Erotica
,
Friendship
,
Romance
Story Status:
None
Pairings:
None
Warnings:
Original Characters
,
Sexual Content
Challenge:
None
Series:
None
Chapters:
4
Completed:
No
Word count:
7338
Read count:
2948
Published:
09/26/10
Updated:
04/18/11
[
Report This
]
Title:
My Number One
by
cella_bella
Rated:
17 and older
[
Reviews
-
9
]
Summary: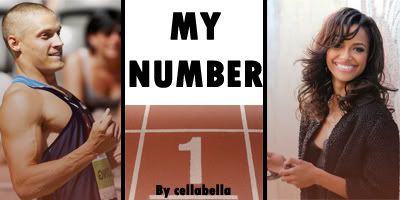 Twenty-one year old biracial Katrina Graeme has set out of her comfortable small town home, to go to L.A to make a name for herself. After spending months trying to kick start her career, she returns home to the love and kindness she misses from her family and friends. In attempt to reignite the 2 year relationship with her long distance boyfriend athlete, Alex Ferguson, she realizes that there's more to a relationship than just love. To her surprise she finds out that her boyfriend has befriended her worst enemy, Trey Hardin, someone who had shattered her best friend's heart whilst Katrina was left to place the pieces back together. Follow Katrina's journey as she finds out what love is really about in this technology age, and the sacrifices she has to make to get to where she wants to be.
Category:
Original Fiction
Characters:
None
Classification:
General
Genre:
Drama
,
Erotica
,
Friendship
,
Romance
Story Status:
None
Pairings:
Male/Female
Warnings:
Strong Sexual Content
,
Work in Progress
Challenge:
None
Series:
None
Chapters:
2
Completed:
No
Word count:
3748
Read count:
1272
Published:
05/22/10
Updated:
05/22/10
[
Report This
]