News
Give Me a Mountain Man Anyday!

What is it about the sexy lumberjack, that bring out the shameless vixen in all of us? You know, that type of man where he builds, with his own hands. Provides with his own hands and loves with an almost primal intensity that comes with being a child of nature.

To be honest a sexy mountain man or lumberjack does it for me. Maybe its the beard or the simple lifestyle of being one with the forest. Or it could be the way he handles an axe.

My challenge to you, Chamber Authors is to spin your own tale about the sexy mountain man or lumberjack of your daydreams, fanasties or maybe nightmares, if that is how you roll.

Anything Goes.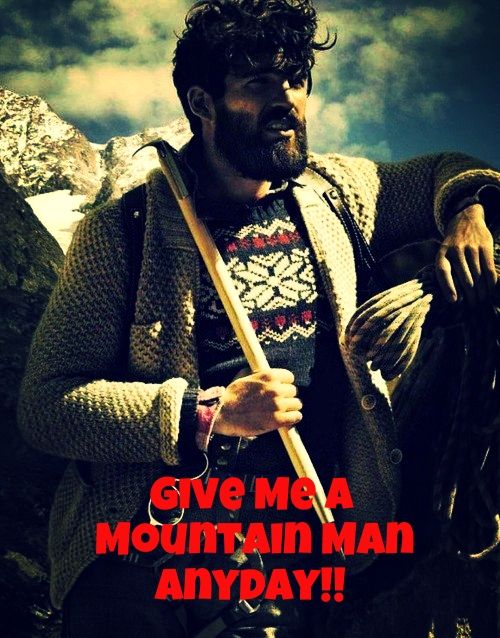 Comments
OMG I can't wait to read these!!! There is nothing sexier than a lumber jack/ mountain man who works with his hands. Ironically that is one of my fantasies. I was just talking to my best friend about this. Point is I'm excited about this challenge.
---
Oooo! I might write something quick and fun :-) It will be good to write something that doesn't involve aliens for a bit.
---