Summary: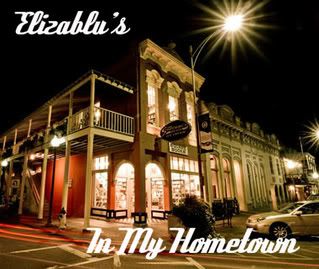 rn
Luminensce, Mississippi on the outside looks like any American small town,but it has some secrets of its own. Meet the residents of this mysterious haven. Some are normal. Some are not. Many have come to get away from their pasts. Luminensce is the place of second chances...no matter what you may be.
rn
In My Hometown © 2011 by C.E.Givens (Elizablu)
rn
DISCLAIMER: All publically recognizable characters, settings, etc. are the property of their respective owners. The original characters and plot are the property of the author. (ME!!) The author is in no way associated with the owners, creators, or producers of any media franchise. No copyright infringement is intended.
Parent Series:
None
Categories:
Original Fiction
Characters:
Original Character(s)
Classification:
General
,
Supernatural
Genre:
Action-Adventure
,
Comedy
,
Drama
,
Erotica
,
Family
,
Fantasy
,
Friendship
,
Horror
,
Mystery
,
Romance
,
Suspense
Story Status:
None
Pairings:
Male/Female
,
Original
Warnings:
Adult Situations
,
BDSM
,
Character Death
,
Crackfic
,
Dark Fic
,
Drugs/Drug Use
,
Dubcon
,
Extreme Language
,
Fluff
,
Graphic Violence
,
Homosexuality
,
Original Characters
,
Racism
,
Rape
,
Sexual Content
,
Strong Sexual Content
,
Threesome+
,
Un-betaed
,
Work in Progress
Challenges:
None
Open:
Closed [
Report This
]