Penname:
ChandelierSocialite [
Contact
]
Real name:
Britt
Member Since:
January 28 2009
Membership status:
Member
Bio: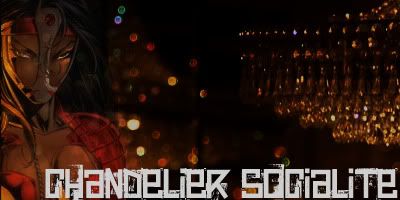 HEY!!!!
my name is Brittany but most people call me britt.i have been writting for five years- not all of it is good but I try. I love reading fanfiction and fiction and for the past five years i have spent my free time glued to the computer waiting for an update... So i hope you enjoy my stories!!!
[
Report This
]
Reviews by ChandelierSocialite
No results found.