A quote
"One day I will find the right words, and they will be simple." ~~ Jack Kerouac
The Numbers
Site Stats for October
Unique Visitors: 6,050
Visits: 15,632
Hits: 377,047
Certainly not our usual numbers, but the site was only operational for 3 days in October on our new server, so not too shabby after all!
Stories by MangaQueen
Title:
Phythoness of Matralia
by
MangaQueen
Rated:
17 and older
[
Reviews
-
8
]
Summary: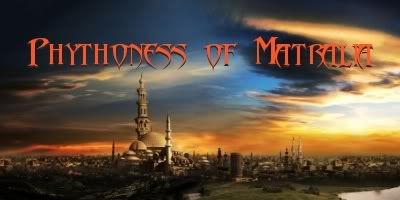 The world will be no more.
A clash between Wizards, Warriors, Witches and wills.
Will the prophesy come true?
Can love defy death?
Category:
Original Fiction
Characters:
None
Classification:
Alternate Universe
,
Supernatural
Genre:
Action-Adventure
,
Erotica
,
Fantasy
,
Friendship
,
Romance
,
Science Fiction
Story Status:
None
Pairings:
Female/Female
,
Male/Female
Warnings:
Adult Situations
,
Character Death
,
Graphic Violence
,
Original Characters
,
Strong Sexual Content
,
Un-betaed
,
Work in Progress
Challenge:
None
Series:
None
Chapters:
3
Completed:
No
Word count:
10847
Read count:
1046
Published:
12/12/10
Updated:
12/14/10
[
Report This
]