A quote
"The scariest moment is always just before you start." ~~ Stephen King
The Numbers
Site Stats for October
Unique Visitors: 6,050
Visits: 15,632
Hits: 377,047
Certainly not our usual numbers, but the site was only operational for 3 days in October on our new server, so not too shabby after all!
Stories by IWriteStuff
Title:
Tis the Season for Moving On
by
IWriteStuff
Rated:
Most Ages
[
Reviews
-
8
]
Summary:
After ending her relationship with John, and her friends and family all with other plans, Evangeline believes she'll learn what the lonely do at Christmas. However, much to her surprise, an old friend has other ideas.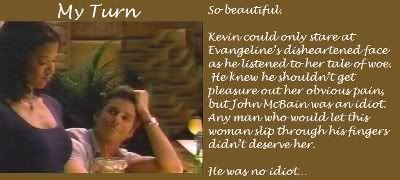 Category:
Daytime Television
,
One Life to Live
Characters:
Evangeline Williamson
Classification:
Off Cannon
Genre:
Friendship
,
Romance
Story Status:
None
Pairings:
None
Warnings:
None
Challenges:
Tis The Season Holiday Challenge
Challenge:
Tis The Season Holiday Challenge
Series:
None
Chapters:
1
Completed:
Yes
Word count:
1616
Read count:
1490
Published:
01/24/09
Updated:
01/24/09
[
Report This
]
Title:
The Heat
by
IWriteStuff
Rated:
17 and older
[
Reviews
-
7
]